ALPERITIVO®
THE NON-ALCOHOLIC APERITIF

THE TENDER ONE
Alperitivo® is the alcohol-free aperitif from the Tyrolean Alps.   
Natural essences of hand-picked alpine herbs, berries and roots create a rich flavor as well as a fine balance between bitter and sweet fruity notes. 
Alperitivo® contains the highest quality pure herbal ingredients which are mostlycollected from the wild. In order to preserve the valuable ingredients, no additives or quinine were used in the filtering process.  
Fresh and sparkling, combining regional awareness with a modern lifestyle the Alperitivo® is the perfect vegan and alcohol-free drink.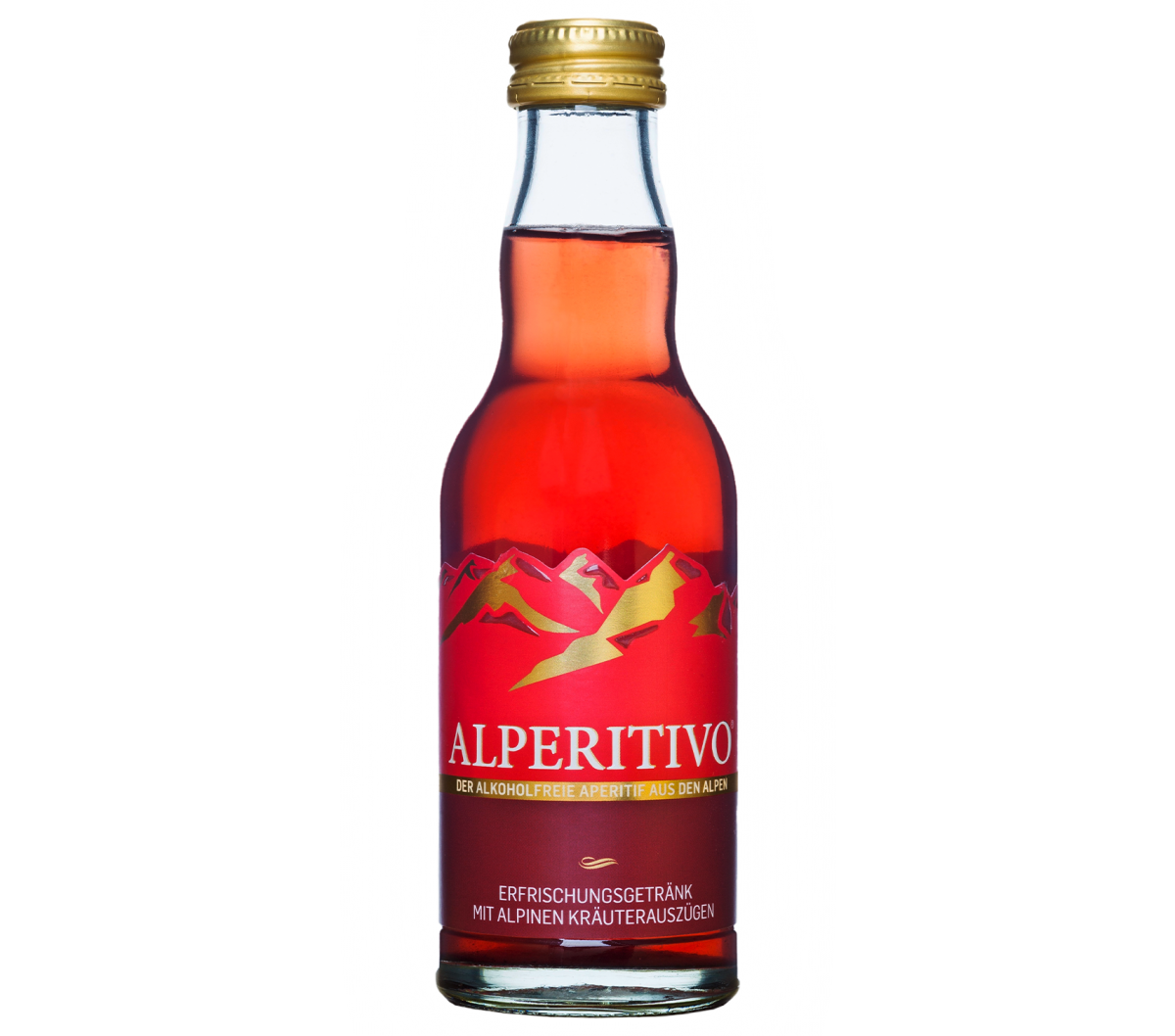 Alcohol-free enjoyment
The
Alperitivo®
has an exceptional flavor which it unfolds best in combination with ice and fresh orange. Served in an elegant glass it presents itself perfectly as simple
alcohol-free
aperitif with its ruby red color. The fruity tart aroma allows the Alperitivo®
 to harmonize excellently with clear distillates through which it has also found profound popularity as a mixer. Particularly in fusion with gin and honey
a very special
taste
emerges
.
buy online
buy local
Years of experience perfected to excellence
In the past years our Alperitivo® could convince at various international competitions
Team Cocktail or Team Mocktail
Get inspired by our alpine recipes and become your own mixologist with us.
show the recipes